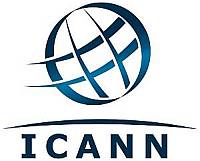 While ICANN posted an update regarding new Gtld posting it seems that we are getting more closer to announcement of Gtld program launch date.
That said it worths mentioning any relation between new Gtld's and .tv cctld in particular.
As I mentioned in Morgan Linton blog post, featuring a video interview with Michael Berkens(aka TheDomains.com), certain cctld's with a meaning like .me and mostly .TV will benefit from gtld launch.
Reason is very simple because the average skilled internet user will get more used typing what they are thinking and not a .com equivalent of their thought. For example when domains like Order.pizza, Buy.gifts, Drink.cocacola, Best.prices, Fast.cars, Credit.cards will have real websites behind them, then its only a matter of time before internet users type in exactly what they think.

That way .tv will reach easier internet users type ins looking for Open.TV, Cable.TV, Satellite.TV, Football.TV etc…
Launch of gltd will give more power to the domains themselves rather than google because internet users will use more and more each day their browser bar typing urls instead of searching them through google.com.